Verde Group's team of professional Corporate Advisers and Virtual CFOs come from a multitude of backgrounds and corporate experience. This allows us to bring the best skill set to your project or transaction.
We bring these skills to emerging growth and entrepreneurial corporate business to allow them to tap into high level talent to compete in a challenging and diverse market.
Meet the Verde Group team
Michael Derin - Lead Managing Adviser
Michael is the founding partner of Azure Group and has over 20 years experience as a qualified Accountant within the Chartered and Commercial sector. Michael has worked with companies such as PWC, Compaq Financial Services and Oxley Corporate Group within a CFO capacity across the Asia-Pacific region, leading multi-million dollar projects to success.
Kelly Morgan - Lead Adviser 
Kelly Morgan has over 25 years experience as a Chartered Accountant and is a Lead Client Partner at Azure Group heading up our Business Accounting and Accounting & Assurance divisions.  Kelly aspires to work with passionate SME owners. By working closely with her clients, Kelly helps them to maximise opportunities in their business and assist them to achieve their goals.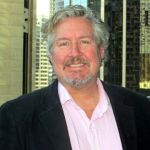 Anthony Harris - Business Adviser 
Anthony Harris has 25 years experience in accounting and finance. He is an Associate of the Institute of Chartered Accountants in Australia and an Associate of the Financial Services Institute of Australia. His extensive experience is generated from his diverse roles including a partnership role in public practice, having co-founded a boutique investment bank with a focus to SME corporate finance advisory services, and more recently a combination of CEO, COO and CFO roles with a range of SMEs.
Fill our fast form below to get in touch with our specialist team.